AD's Impact - Good or Bad for Sampath Nandi ?
05/10/2013 11:30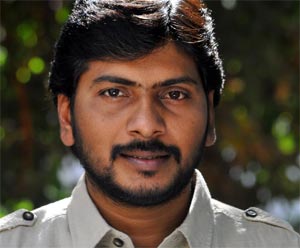 Director Puri Jagannath has moderately utilized the winning kick of 'Gabbar Singh' to come up with a half cooked product 'Cameraman Gangatho Ram Babu' which luckily stroked Rs.40 Crores mark. It was almost similar to dealing of Mahesh Babu's craze post 'Dookudu' with 'Businessman.' Most dangerously, Puri did not succeed to the fullest in converting his heroes' mania into Box Office output. Now, the same ball is bowled into Sampat Nandi's court as he is directing pawan kalyanpost a blockbuster like 'Atharintiki Daaredi.'
Film analysts opine that handling a star hero who enjoyed a recent success is harder than dealing a star hero who is fresh from a flop. Most likely, Sampat Nandi will be getting deeper insights into his script of 'Gabbar Singh 2' now as Pawan is no more a Super Star but he is a God like creature for Telugu public. Let us wait for few more days to know what is exactly happening with Pawan-Sampat combo.