Clarity on 'Atharintiki Daredi's 100 Cr.
23/10/2013 16:16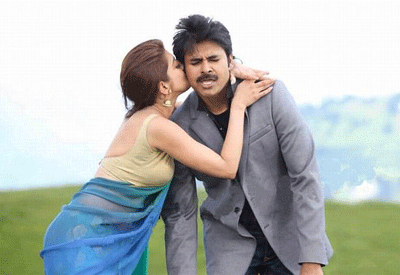 Ever since Power Star Pawan Kalyan's 'atharintiki daredi' collected nearly Rs.50 crores share world wide in its first week run, we have been hearing that the movie would collect Rs.100 crores. In a recent press meet, the producer of the movie, BVSN Prasad, expressed his confidence that the movie would collect Rs.100 crores in its long run. Recently, the movie crossed the share of Rs.70 crores as well. At the end of its full run, the movie might end up around Rs.80 crores share world wide.
But there is no way crossing the barrier of Rs.100 crores 'Share' mark unless, the audio, satellite, remake, dubbing and ring tone rights are included. However, the movie has successfully collected the gross of around Rs.140 crores so far. Also, the movie is breaking the industry hit share of 'Magadheera's Telugu version and will stand as new industry hit of tollywood. Yet, there is a wait for a Telugu movie, which crosses the share( not gross) of Rs.100 crores. Which movie will collect that share? Let's wait and see.