Clarity on the Collections of 2013 Big Movies!
04/10/2013 23:31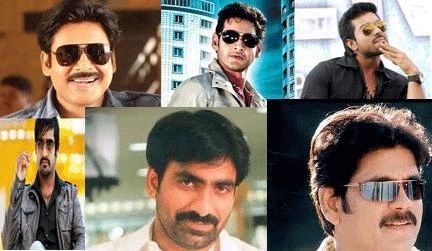 Atharintiki Daredi stands in TOP most position in entire TFI...
It is a crystal clear fact that Power Star Pawan Kalyan's 'Atharintiki Daredi' is going to be the biggest hit of the year so far. But then, what are the positions of the other big movies of tollywood this year? The media is giving different reports. To get the clarity, let us check the popular news agency 'Indo Asian News Service'(ians) report on tollywood big movies for the first quarter in the month of April. Under the heading 'Disappointing First Quarter for Southern Box Office', the news agency reported that 'Naayak' got the collections of Rs.60 crores and the budget invested for the movie was Rs.35 crores. Meanwhile, Dil Raju revealed ians that 'Seethamma Vaakitlo Sirimalle Chettu collected Rs.50 crores. He earlier revealed to other media that the budget of SVSC was about Rs.45 crores. Meanwhile, ians also revealed that 'Mirchi' collected Rs.45 crores and the budget invested for the movie was Rs.30 crores.
According to the trade sources, the 'shares' collected by this year's big movies other than 'AD' are, 'Naayak-52.38cr.( Malayalam n Tamil versions not included), SVSC-51.93cr., Mirchi-45.23cr.Baadshah-45.08cr., Iddarammayilatho-38.34cr. and Balupu-30.05 cr.