Pawan Fans Celebrating 'Pawanism Day'!
12/10/2013 11:59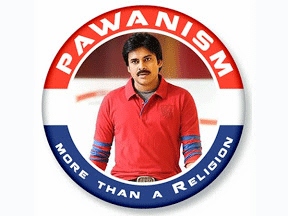 Power Star Pawan Kalyan's fans are celebrating 11th October as the 'pawanism Day'. There is a good reason for observing this day as 'pawanism Day'. As Pawan Kalyan's debut movie 'Akkada Ammayi Ikkada Abbayi' was released on 11th October, 1996, fans have decided to celebrate this day as 'pawanism Day'. Fans reportedly observe following rules as well.
* Every fan of Pawan Kalyan wishes to follow the path Pawan Kalyan in showing honesty and wisdom.
* Pawan Kalyan is a great morale booster. A fan of Pawan Kalyan wishes to follow the attitude of his hero.
* Pawan Kalyan is such a humble person, who serves to the society without seeking any publicity. Fans also wishes to serve the society at their best, depending upon their earnings.
* Above all, Pawan Kalyan never cares of records and collections of his own films as well as other heroes' films. Fortunately, many fans of Pawan Kalyan also do not abuse other heroes and their records. However, a few fans of Pawan Kalyan criticize other heroes who include Chiranjeevi as well just because of the latter is in politics. In fact, Pawan Kalyan has a great respect on Chiranjeevi and other heroes. They should learn this quality of Pawan's respect on elders and other heroes as well. On a whole, Pawan Kalyan's fans also stand as an inspiration to the fans of many other heroes. Moreover, they invented the word 'pawanism, WHICH IS MORE THAN A RELIGION',according to them. Let's wish them all the best in their future attempts.