Pawan's & Chiru's Statuses As Movie Titles?
06/10/2013 12:11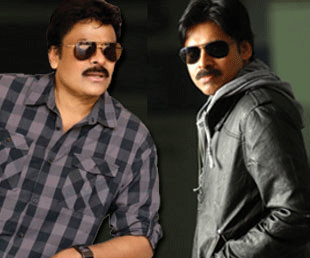 Megastar chiranjeevi, with his career of 30 years in film industry, enjoyed the number one position over 25 long years. Having given 8 industry hits and many more blockbusters and hits, he carried very good success percentage as well. Finally, he was honoured with Padma Bhushan Award by the Government of India and acquired 'legendary' status. On the other hand Power Star Pawan Kalyan, more than being a hero, due to his attitude and personality, is considered to be present 'number one' hero by his fans.
Incidentally, the statuses of Mega Brothers appeared to be turned as the movie titles.