Posani Likes Pawan Kalyan a Lot...
23/10/2013 16:13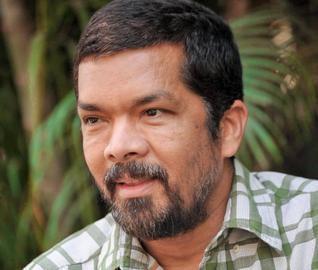 As an artist and technician, posani krishna murali is a popular personality in Telugu film circles. Above writing and directing skills, these days Posani has become a superb actor and his characters in 'Potugadu' and 'Atharintiki Daaredi' were bright examples to see a brand new Posani. The subject here is close association of Posani with Pawan Kalyan and what are his inner feelings on the political entry of Power Star.
'What is the necessity for Pawan Kalyan to join other political parties like TDP when his elder brother Chiranjeevi is in Congress? There is no chance of Pawan to enter into politics because he is a fair and confident man but politics today are dirty. Even if Pawan wants to serve the people by coming into politics, he can start his own party where in many leaders will follow him and join him. But I know, both Pawan and Naga Babu respect their elder brother Chiranjeevi. They will not go against him,' Posani said.