Will She Get a Lift From Pawan Kalyan?
30/09/2013 23:00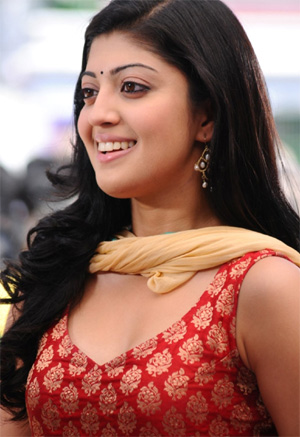 Like the way Shruti Hasan's career has been changed overnight with 'Gabbar Singh' effect of Pawan Kalyan, is it going to happen the same for dove eyed praneetha? The Bangalore girl who entered into Tollywood with 'Em Pillo Em Pillado' and later acted in a flop movie 'Bava' has finally got the break with 'Atharintiki Daaredi.' For sure, more than Samanta, it ispraneetha winning the interest of film makers and attention of film lovers.
Mega camp followed a strict formula of completing a circle for nay new girl entering into their compound. If at all,praneetha could bag the next offer from any of other Mega heroes then it would be a life changing bumper offer. In an industry where the faces of Tamanna, Kajal Agarwal, Samanta etc have become monotonous, praneetha oozed a lot of freshness. Hope that, other producers and directors are looking for a best alternative in Samanta.